Our company has been operating since 2008. We had a chance to be part of numerous projects from various industries, but we never really had a chance to pay it back. Now, when we had the capacity to engage in a non-profit activity, apart from our commercial projects, we felt that was the right time for us to dig in.
As usual, we started our journey with an investigation: we wanted to identify what the biggest challenges in education today are and filter those we can make an impact on. This led us to the topic of digital transformation of education.
We have found out that there are lots of advantages the altering of the education process can bring and here are just a few of them:

there are no barriers for learners on their way to gaining knowledge. You don't need to attend ordinary lectures and classes at a specified time. You may arrange your study time in accordance with your schedule and possibilities.
great variety of available materials and resources. There are already a lot of various mobile applications, video-streaming programs, and sites, that can be accessed from any device.
digitalization of educational processes helps to reduce the consumption of natural resources. When the problem of resource depletion is so unquestionable, don't we need to take every opportunity to fight the case?
That was also the time when we started exploring opportunities and working on our first projects in AR/VR space.
They say that you just need to start taking small steps toward your goal and the opportunities will follow. And that is exactly what happened to us as well. Our business partner Sergey Gorainov runs an education initiative in Germany, called Tech Jump. They hold workshops in Mathematics, 3D-design, Robotics, and Informatics for children of different ages. Sergey came up with an idea of joining our forces and creating educational apps to support the workshops. And this is where our projects have their beginning.

We started working on 2 projects simultaneously: our first project was an eLearning platform for 3-5-year-old kids. The platform consists of multiple mini-games, that help children learn the alphabet, the fundamentals of mathematics, develop logical skills, teaches waste sorting, and many more.
Our second application allows children to interact with 3D models Using Hololens and other mixed reality devices. It allows them to "feel and touch" the objects, that they created in their 3D-design workshops, as well as to interact with them. We also added sounds to liven up the models and made the interaction with the app even more engaging.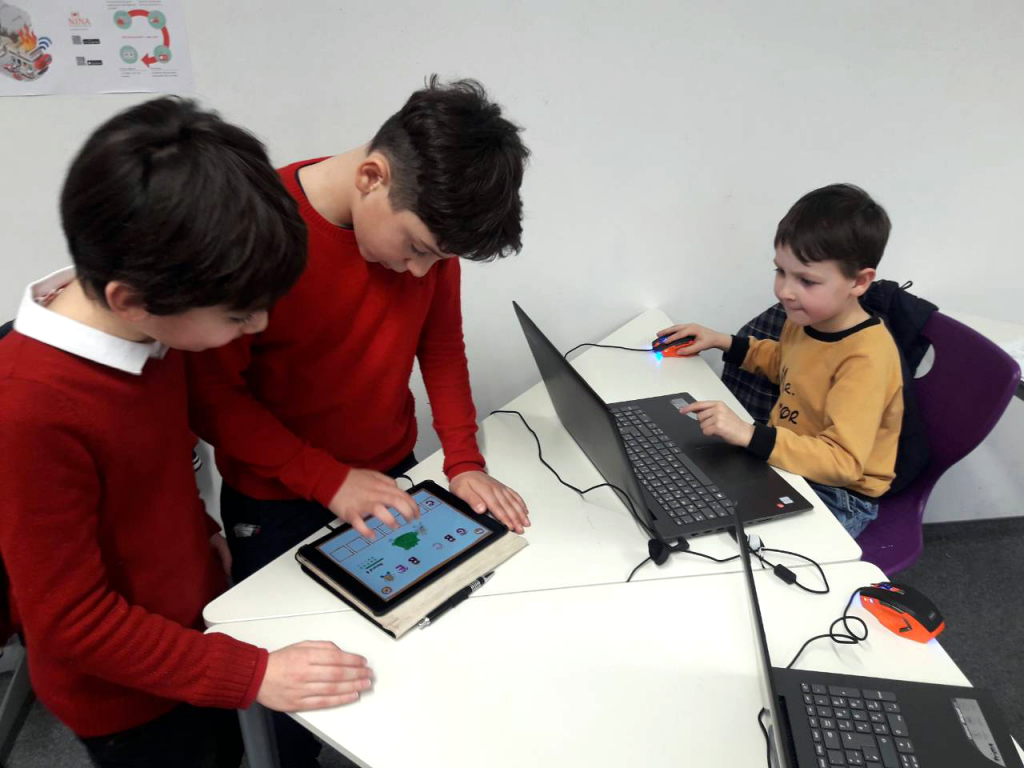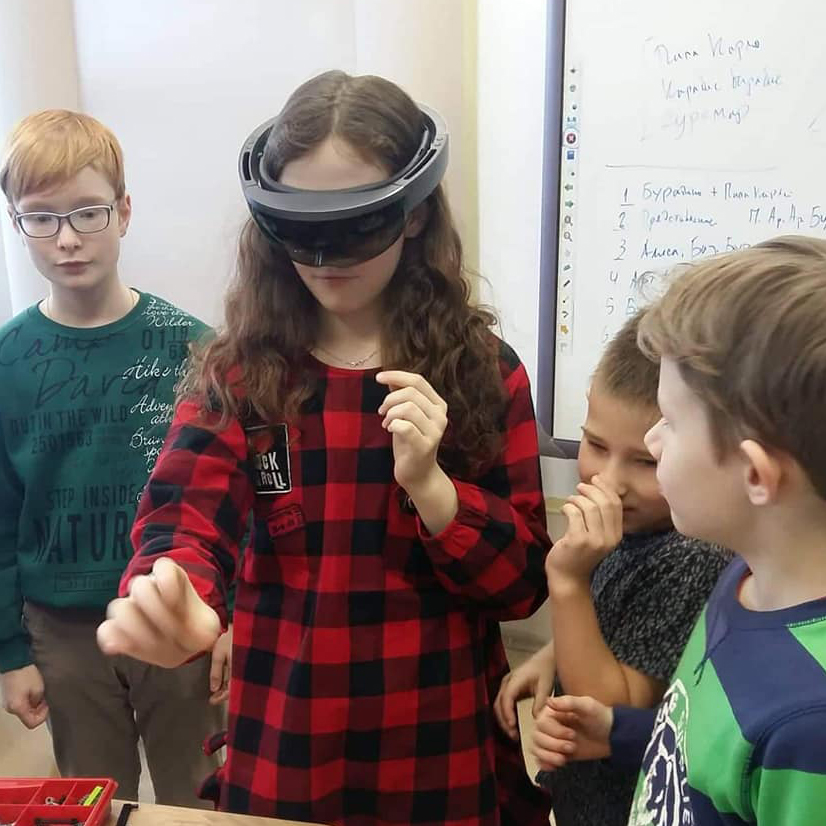 Both applications have already been tried out in workshops. Children seemed to enjoy playing with our apps and this certainly motivates us to keep working in this direction and create more.